Regular price
Sale price
$29.97 USD
Unit price
per
Sale
Sold out
What Indulgence Does

Fast-acting & reduction in symptoms such as...

Cramps
Menstrual Pain
Heavy Bleeding
Mood Swings
Irregular Cycles
Bloating
Fatigue
And more...
Description

Indulgence is a powerful formula that helps keep endo flare-ups in check. It contains bioactive compounds from plant extracts that have been carefully chosen to target lesion pathways and take your suffering away.

Relief can be yours with ENDOLLS, so you don't need to worry about debilitating flare-ups or expensive ER visits ever again!

This product was designed specifically for those struggling against Endometriosis and Adenomyosis - Giving you the freedom to live life on your own terms without worrying about those pesky symptoms getting in the way.
Share
View full details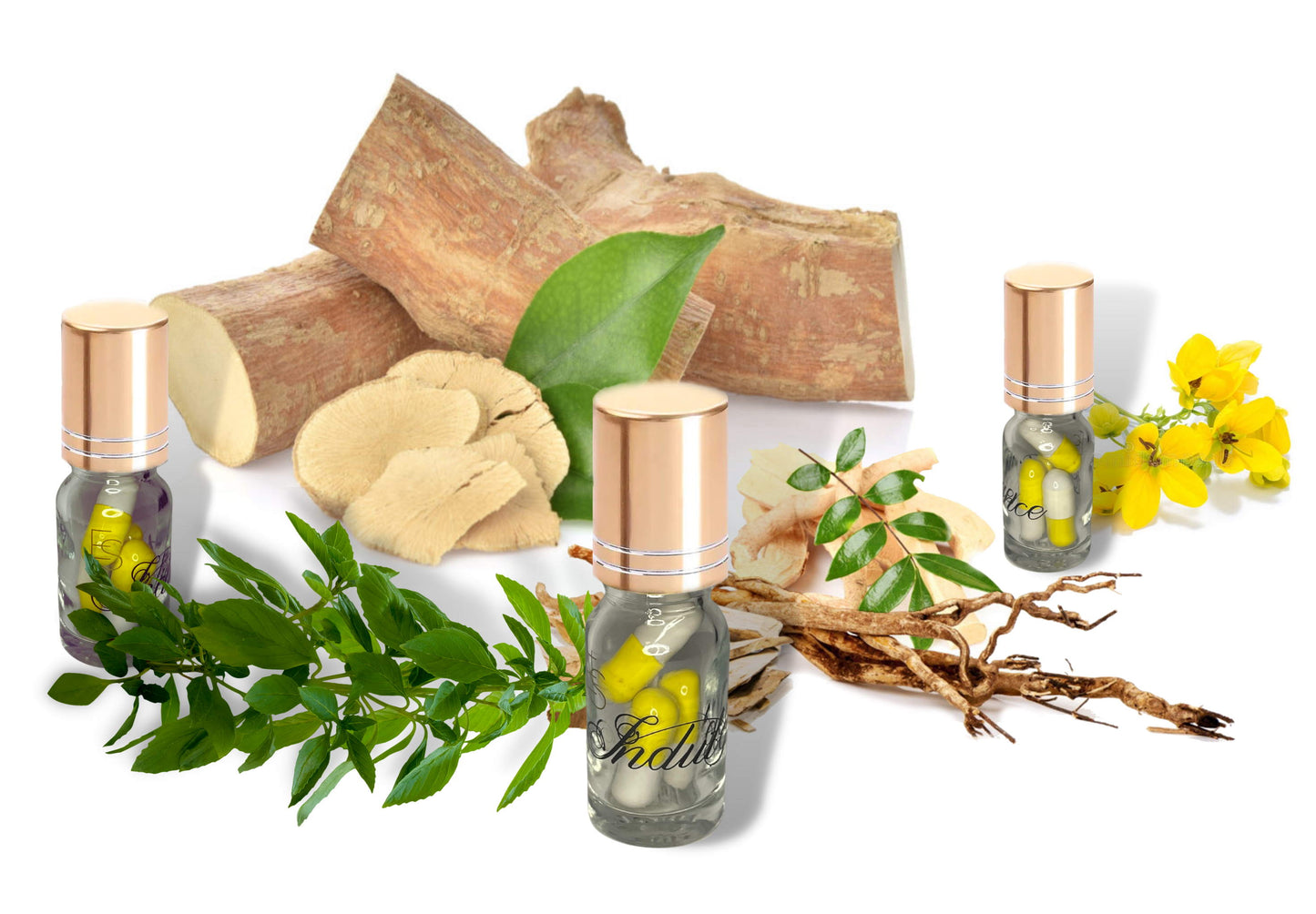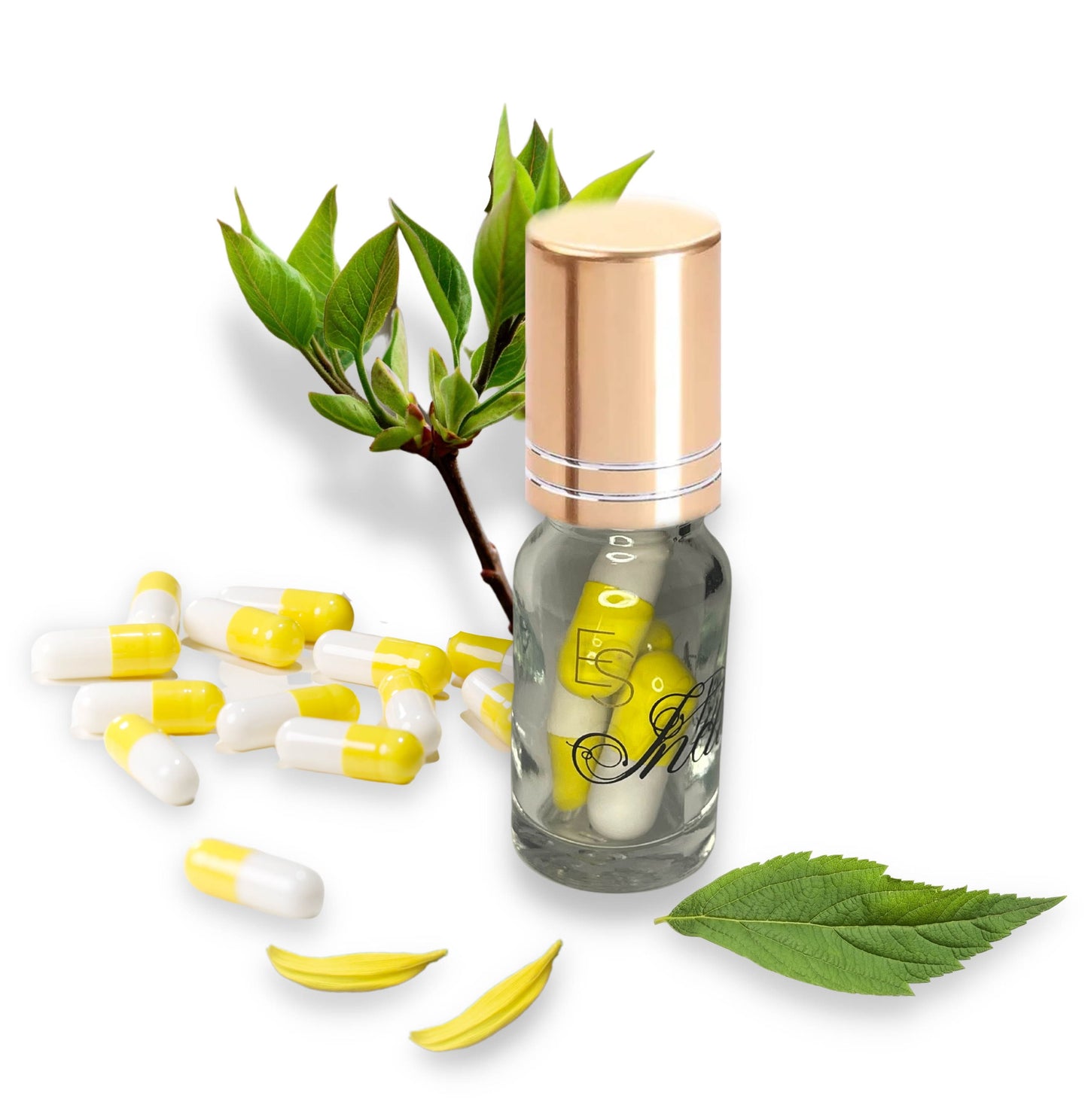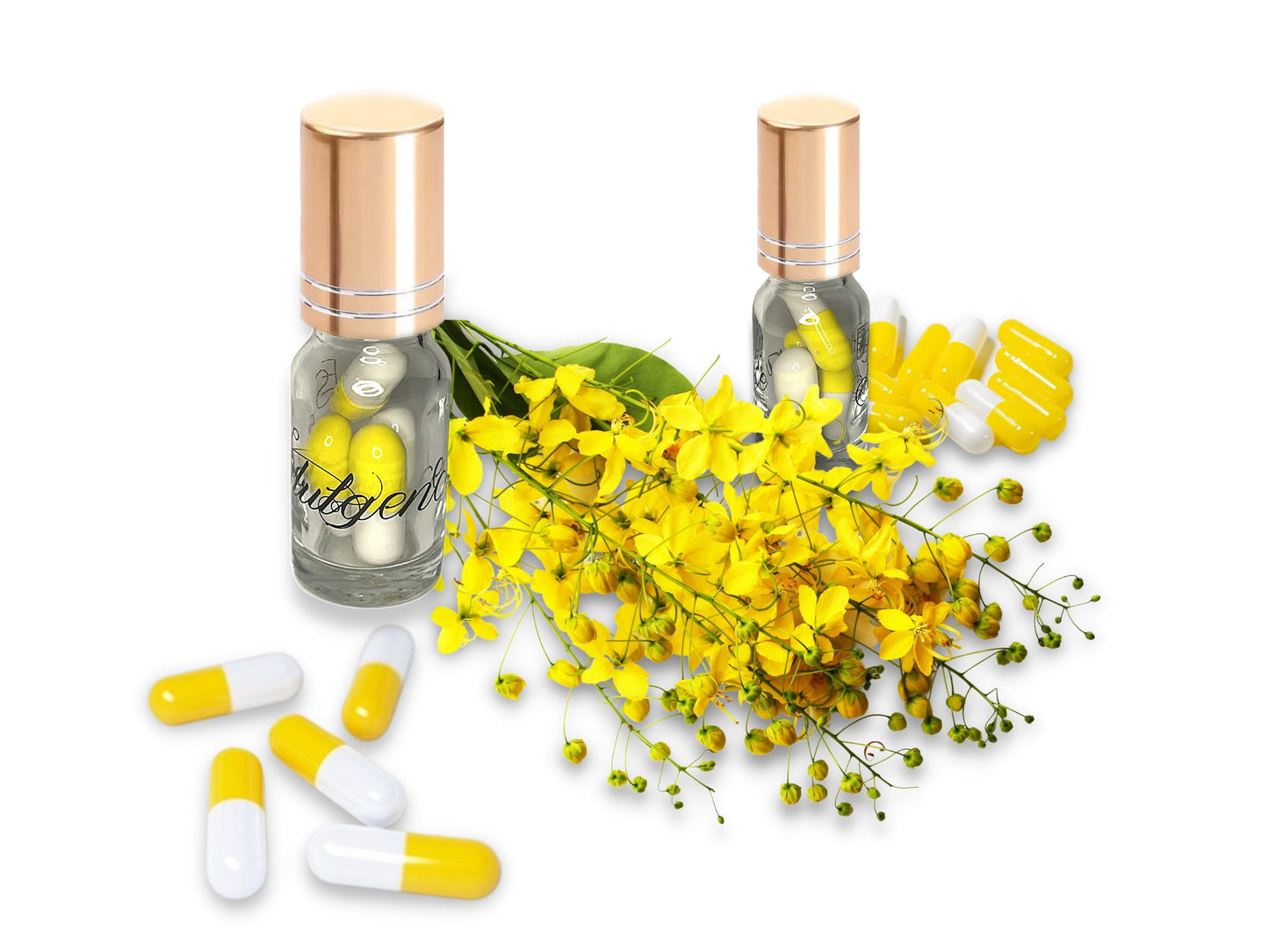 ENDOLLS Indulgence - A New Hope For Endometriosis & Adenomyosis Sufferers
Tired of the never-ending battle against endometriosis and adenomyosis pain? ENDOLLS Indulgence wants to give you a break from your daily struggle. Just one hour after taking this new natural supplement, users start feeling newfound energy, banishing their chronic pain. And with a 100% satisfaction guarantee—you can trust that every dose will bring relief like no other product has before.
Get an instant boost of energy and stop all pain within the hour. ENDOLLS Indulgence will provide relief when you need it most.
Endometriosis & Adenomyosis Is Truly An Unending Nightmare.
For those suffering from the excruciating pain of endometriosis or adenomyosis, no amount of medication has been able to provide immediate relief. You've gone through many treatments - prescription drugs, OTC options, and even natural remedies - but nothing seems to take away your agony completely.
A Revolutionary Breakthrough That Offers Swift Relief From Pain In Less Than An Hour!
Completely Plant Based! No preservatives, harsh chemicals or fillers. True to the ENDOLLS brand.

Highly Refined Plant Extracts!

Tested with the utmost advanced technology to verify purity and contents.
What's More, You Are Covered By Our 100% Money Back Guarantee, For 90 Days! So If You Change Your Mind At 89 Days We Got You Covered!

How Long Does It Take To See Results?

Offering fast and effective relief from endometriosis or adenomyosis pain & brain fog in just one hour!
Rush The ENDOLLS - Indulgence To My Doorstep, ASAP!
Get Your Life Back Without The Fear Of Crippling Pain Flare-ups Ruining Everything
"...No more silent suffering. Transform agony into relief! ENDOLLS is leading innovation in endometriosis."
Endometriosis and Adenomyosis cause excruciating pain month after month. Every single option out there never provides relief when you need it. Advil and Tylenol barely take the edge off. But now, there's ENDOLLS Indulgence with a powerful formulation of plant extracts that will have your lesions wondering what happened.
ENDOLLS has pursued ground breaking approaches over the last 4 years through exhaustive research that has led to innovative ways to deal with endometriosis & adenomyosis. Exploring new heights of relief and freedom from endometriosis and adenomyosis has led to the creation of Indulgence.
What's Indulgence?
Indulgence is a powerful formula that helps keep endo flare-ups in check. It contains bioactive compounds from plant extracts which have been carefully chosen to target lesion pathways and take your suffering away. Relief can be yours with ENDOLLS, so you don't need to worry about debilitating flare-ups or expensive ER visits ever again! This product was designed specifically for those struggling against Endometriosis and Adenomyosis - Giving you the freedom to live life on your own terms without worrying about those pesky symptoms getting in the way.
Endometriosis and adenomyosis are incredibly frustrating conditions to live with. More when no one takes it seriously. Not only are these conditions incredibly frustrating, but they are also incredibly painful. Millions of women suffer from endometriosis and adenomyosis every day, and up until now, there hasn't been a good solution. ENDOLLS is the answer. Our unique patent-pending formulation is designed to work with your body by targeting key pathways used by these diseases. Here's a little of what you will find inside each bottle. (All clinical references are provided in the book.)
Testimonials
We have had a lot of customers, have also received many reviews.
Let's see what they say about us.
"I've been taking 2 of these everyday and oh my gosh you guys like the pain is completely gone. I have had endometriosis for years and years and like this thing works really well for the pain. I don't cramp every single day anymore..."
- Nana
"I've been diagnosed with endometriosis and I wasn't finding any relief until I found... ENDOLLS... The main benefits I've noticed is the freedom from pain, it's so gentle but so effective. I noticed results within the first day!"
- Kate
"I was experiencing tremendous pain like pain where I could not get out of bed, I was cuddled up with my heating pad... someone shared ENDOLLS with me. I was honestly very skeptical at first, because I thought nothing could take away the level of pain I was dealing with... Within hours my pain started to go away... I know all about supplements, they're usually very mild but not this one... I'm benefiting, my family is benefiting. Give it try!"
- Amy
Another Reverse Engineered Formula!
Fadogia agrestis
Fadogia agrestis (also known as African fadogia) is a plant native to Africa that has been found to have many health benefits, including the modulation of estrogen levels as well as increasing the antioxidants Glutathione, Catalase and Super Oxide Dismutase.

One of the natural bioactive ingredient, 3,14-epoxyoleanan-3-ol-acetate, in fadogia agrestis has been shown to modulate hormonal balance which can benefit endometriosis, helping to reduce pain and other symptoms. Additionally, it has been shown to have anti-inflammatory and protective properties, fadogia can help to reduce systemic inflammation which can further minimize pain and discomfort in individuals dealing with endometriosis.

By modulating estrogen levels and decreasing inflammation, Fadogia agrestis can lead to improved physical and emotional well-being for those affected by endometriosis.
Eurycoma longfolia
Eurycoma longfolia can provide a drastic reduction of pain and an improved mental well-being. A powerful blend of bioactive compounds delivers this very promise within an hour. With verified compounds such as quassinoids, alkaloids, triterpenes, eurycolactone, laurycolactone, and eurycomalactone, Indulgence provides fast yet effective relief.

The bioactive compounds reduce inflammation which further decrease symptoms. Targeting beyond physical effects, Eurycoma longfolia has also been seen to possess cognitive enhancing properties.

In particular, this plant promotes clarity of thought and focus, along with increased energy levels. As a result, users are able to experience a boost in their mental well-being and overall improved quality of life.
3,3-diindolylmethane
(DIM)
When coupled alongside ENDOLLS Indulgence, this dynamic duo becomes something you've never experienced before, tackling those endometriotic or adenomyotic lesions head on through breaking down key foundations thanks to the combination of bioactive chemicals

DIM, derived from plants such as broccoli or kale, helps break down extra estradiol production while at the same time reducing inflammatory blood flow caused by lesions in women suffering with endometriosis or adenomyosis. Indulgence coupled with Renewal further sets this regimen apart–giving you more than just relief but a truly soothing experience.
Valerian Root
Like in the main formula, Valerian root is a crucial key player here. It can help decrease irregular contractions in smooth muscle, allowing food to digest properly.

Plus it promotes normal bladder and uterine movement relief for those intense menstrual cramps - no more painful urination or bloating! Furthermore this herbal remedy can reduce anxiety-induced psychological stress as well as destructive cell growth. Embrace your inner strength with valerenic acid today.
ENDOLLS The New Standard In Endometriosis & Adenomyosis Relief
You can rest assured that ENDOLLS has your well-being in mind! We understand the delicate balance between safety and effectiveness, never using harsh chemicals, preservatives or artificial colors, only pure, natural and highly refined extracts. What's more, when ENDOLLS Indulgence is combined with the Flawless Essence Advance Duo, the results can seem to good to be true, but rest assured, they are very real results experienced by thousands of women worldwide.
ENDOLLS Indulgence is a powerful duo crafted of purified plant extracts that provide INSTANT RELIEF from the excruciating pain of endometriosis and adenomyosis. Get an instant boost of energy and stop all pain within the hour. Try ENDOLLS Indulgence today and experience the new standard in endo and adeno relief.
Expected Results:
Women everywhere are feeling relief from their endometriosis and adenomyosis symptoms after the first hour of taking the ENDOLLS Indulgence, a plant-based formula!

Crafted through biochemistry research, this formula leaves no room for doubts - it doesn't contain harsh chemicals or cause any initial pain. Instead, customers report back just how quickly they felt those pesky afflictions—pain, fatigue, bloat, nausea and even painful intercourse--go away after using this simple yet effective solution tailored to them specifically.
ENDOLLS IS EXTREMELY EFFECTIVE IF:
You Have Endometriosis Related Pain, ESPECIALLY During Intercourse...

You Have Fatigue, Mental Fogginess & Exhaustion, Even After Hours Of Sleep...

You Struggle Making It Through The Day, Feeling Run Down, Mentally Drained...

You Feel Like You Are Missing Out On Life And No One Understands...
What's Included & Our Guarantee
This set contains three full Indulgence doses. Meaning this can be used for three incredibly debilitating flare-ups or endo based fog.
100% NO-RISK Promise!

Order right now with 100% confidence!

Try it for 90 days and if it does not allow you live your life, you will get 100% of your money back!
You Deserve A Personalized Solution, Specific To Your Condition, & Thats Why We Are Here.

If This Doesn't Work Exactly As Stated Within An Hour Of Use, Get Your Money Back!

Unlock Your Potential Today Risk-Free: Start Feeling Better!
Amazing product and customer service
I originally gave a 4 star review, only because my melasma flared up within the 1st cpl weeks of starting Endolls. I also had stopped my progesterone so it could have been that.
Immediately after my review, the Endolls team reached out and asked if I had any questions and offered help with the melasma. They were so kind and thorough. But that's not the only reason I changed to 5 star review. This is my first period while on Endolls and WOW, what an improvement! Not only did it help shorten my period by 3 entire days, but it was lighter and it helped TREMENDOUSLY with my PMDD. Thank you Endolls. You are a lifesaver!!!!
After taking 2 months for me, i have no more severe cramps, sweat, cold hands, cold body and nauseating anymore.
I was in the ER, Urgent Care and the Drs. all said the same thing " take birth control or get a hysterectomy", when im still young and want a family of my own.
I am now sharing my success stories with my friends on Endoll and how im pain free from monthly period.
Supplement that actually works!
Endolls is one supplement that has truly changed my life! With Stage 4 endometriosis this is one product that has drastically changed the way I feel. I am no longer having really long/heavy periods. The mental fog and fatigue are at minimum and I've been able to start working our regularly. I still struggle with cramps but I am not in bed 3 days now! I can still function in my life with only one day being the bad. That's a huge improvement!!! Thank you Endolls for caring and taking this condition seriously. The customer service is amazing as well and will answer any questions that you have!
5 months of use and counting...
Firstly, I want to say this is an honest customer review. I am not paid by the company or sponsored in anyway (in case you were very skeptical like I was). I came across Endolls through an endometriosis support board. I had surgery in April of 2022 and discovered I had stage 4 endometriosis and was able to have about 80% removed with an endo specialist. Some of the endo had to be left in place to preserve fertility, as well as the complicated nature of those locations (bowels, lungs etc). I was also informed I had adenomyosis at that time as well. None of this was a surprise to me given the symptoms I had been having, as well as the inability to conceive despite 7 years of trying. While surgery helped my pain, I still felt like I could use something to help me manage the IBS symptoms, leg pain, back aches, gluten sensitivity, anxiety etc. I decided to try the Endolls pills after reading the Endolls book, "The Burning Path Ahead". It has taken me about four months to start to see some improvements, but what I have seen has been worth it: no more CRAZY fatigue, the extremely heavy bleeding and clotting has completely stopped, there is less bloating, the overall pain level during my period is manageable with over-the-counter medicine, my anxiety is nearly non-existent (I can't stress how bad this was before) and my periods are generally 7-8 days instead of 9-10. I still have some issues and given that I was stage 4 I think that's reasonable, but I am hopeful that I will continue to see improvements overall with usage. I know some women are hoping to improve their fertility with this supplement, but I can't speak to that since I am not pregnant and have never been able to conceive. If you are on the fence about this, I would suggest giving it a try. I was extremely skeptical but with the improvements I have seen, I'd say it's worth using it for at least a few months- plus their customer service is exceptional if you have any questions!
Endolls review
I have just started my first box of Endolls. I actually feel better and I'm not in as much pain as before. I still struggle with fatigue, but I know that is an issue with our disease. I am looking forward to continue using and hopefully feel more benefits. I am continuing to order. Well worth a try if you are considering